Alaskan King Crab Delivers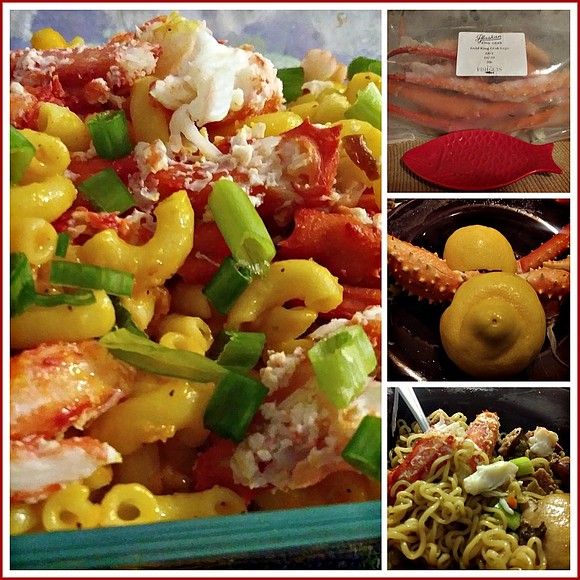 Summer is in full swing, crawfish season is at its full peak, and just about every weekend there is a barbecue to attend. Now with Father's Day upon us, how about some crab legs, some big ones to be exact?
Alaskan King Crab Company delivers their crab legs directly to your front door overnight. And that's not all, they also deliver, wild caught salmon, cod, halibut, and shrimp. Furthermore, this is one company that is fishing the waters of the ocean responsibly by only harvesting seafood that is sustainable. According to their website: www.alaskankingcrab.com, "their king crabs come from the Bering Sea, their halibut and salmon are never sourced from farms and the shrimp and prawns are American caught or sourced from responsible International fishers."
So what's the process? It starts with the catching of the seafood, which is then flash frozen after each fishing trip; each order is packed, insulated and shipped to the purchaser. Once your order is packed and shipped you get emailed a tracking number along with your receipt.
We've seen videos from various bloggers holding these huge crab legs, dipping them in butter and other sauces before devouring them, so we decided that we wanted to get in on the action.

We didn't video ourselves eating, but the photos in the article are of dishes that I made at home with the order that I received.
First of all, the King Crab earned its name rightly so; the clusters of crabs were at least 12-13 inches long and full of sweet, succulent, and meaty crab. Secondly, they didn't need a lot of seasoning because the naturally sweet and briny flavors of those claws stood out in every bite. Thirdly, these crab legs were very filling; one doesn't need another protein when consuming these giant crustaceans.
Cooking them was simple; however, do not overcook the crab, if you are going to boil them, I recommend no longer than ten minutes, and to heat your water first, add your seasonings second, and add the crab legs last. In fact, every dish that I made with my order took less than 15 minutes in total to make. A friend joined me for dinner and we enjoyed boiled King Crab with butter and lemon, the next day we enjoyed a noodle soup with sausage, chicken, and crab and the last dish was the crab mac n' cheese.

We want to see your dishes. Alaskan King Crab has given us a special code for our readers to use at check out. Use code HOU-STYLE to get $25 off your entire order. We look forward to seeing those pictures.