Robin Givens Bares Her Soul and Finds Her Purpose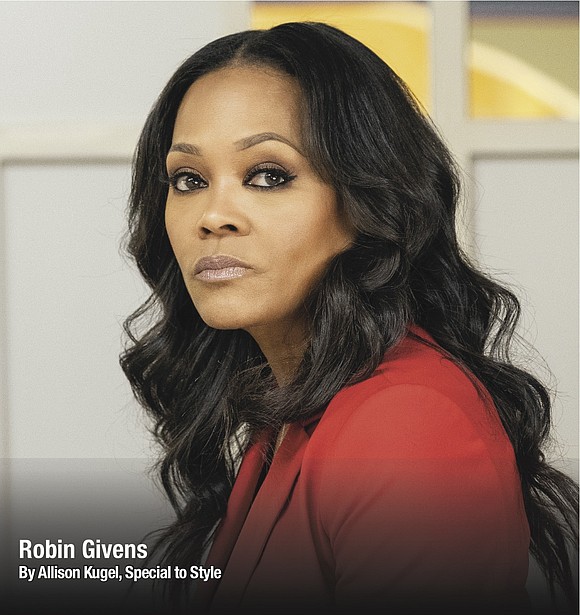 Actress Robin Givens has played many roles in her life; retiring wallflower not being among them. She burst onto the scene as the beautiful and brainy Darlene on Head of the Class, a sitcom that aired on ABC from 1986 to 1991. Those same years brought a media explosion as good girl Givens fell in love with, married and then divorced, boxing's former world heavyweight champion, Mike Tyson. The tumultuous pairing was brief and quickly devolved into he said/she said of accusations about abuse and domestic violence, allegations which Tyson himself later publicly conceded to.

Throughout the 1990s and early 2000s, Robin Givens picked up the pieces with a string of film roles including A Rage in Harlem with the late Gregory Hines, Forest Whitaker, and Danny Glover; Boomerang opposite Halle Berry and Givens' former flame turned colleague, Eddie Murphy; Blankman opposite Damon Wayans and Head of State with Chris Rock. Steady work came her way while sealing her reputation as the beautiful but dangerous femme fatale. The line between Givens' public image and her film work continued to blur. During this time period, she became a mom to two boys and retreated from the spotlight, save for the release of her 2007 memoir, Grace Will Lead Me Home, in which she opened up about the issue of domestic violence, which she admits in the book had plagued her family for generations.
This was the birth of Robin Givens, women's advocate and outspoken crusader against domestic violence. Her speaking engagements culminated with one of her numerous appearances on the Oprah show in which she outlined her intimate journey with the issue. It is important to note that, according to The National Coalition Against Domestic Violence (NCADV) more than 10 million women and men (at a rate of 20 people per minute) in the U.S. are subjected to domestic violence, making this an issue that does transcend gender (though women are more likely to sustain substantial physical injury at the hands of an intimate partner, at a rate of 1 in 7 women to 1 in 25 men) as well as socio-economic status.
In the 2010s, Givens refocused on acting with roles on long running daytime soap The Bold and the Beautiful, YouTube Red series Step Up: High Water (based on the film franchise), the CW's Riverdale and ABC's The Fix. On June 18th, Givens will shine as the female lead, Stephanie Carlisle, in OWN's newest drama series, Ambitions.
Throughout our conversation, Robin Givens held nothing back and no question was off the table as she offered thoughtful, sometimes emotionally charged, humorous and reflective insights on her journey through womanhood and Hollywood.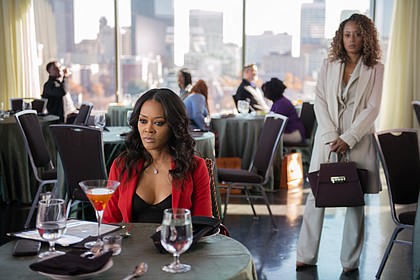 Allison Kugel: You took years away from the spotlight to focus on being a mom to your two sons. Now you're back with two television shows, the CW's Riverdale and the new OWN series, Ambitions. I remember speaking with Elisabeth Shue years ago (The Karate Kid, Adventures in Babysitting, The Saint) and she said she went away to just be a mom to her three kids, and when she came back, she felt like the parade passed her by. How did you come back with the thunder?