Oscars Finally Getting It Right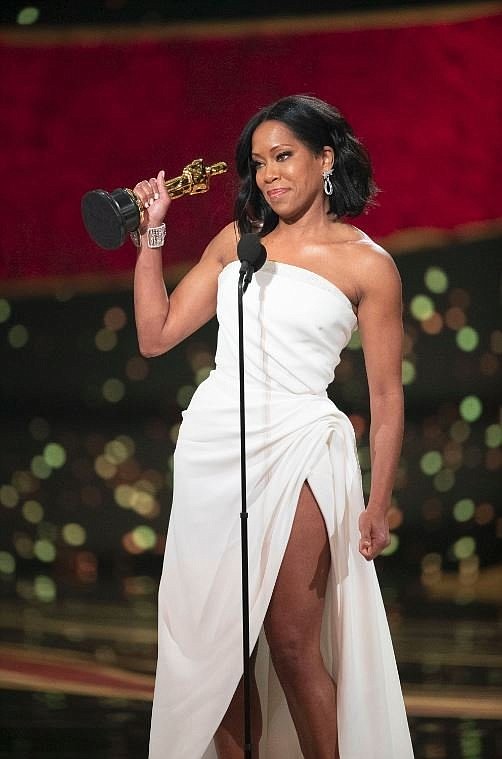 Stand up and give the Oscars a round of applause. Kudos to the Oscars first off for one of if not the shortest show with no hosts. It was time out for all the not so funny, unnecessary bits and outfit changes that drugged out shows in the past. Take a bow for all the people who are regarded as less than but are the real MVPs of film - costume designers, set designers, writers, editors, and so on - for allowing them to have their moment in the spotlight. They work hard too and are the reason many of the people in front of the camera look so good. Give a shout out for diversity. Women and minorities won big. White people are good at their craft and are very talented but they are not the only ones. All ethnicities have talented people who work hard and should be awarded when it is done well. Oscar, you have been paying attention to past mistakes and you have learned and grown from them. You are on the right path and may have finally gotten the right formula for a great show.
Having said that I have to point out some of the night's most colorful highlights.
In Tears Over Regina
As Regina King stood their looking drop dead phenomenal in that white gown speaking about how she was the example of what it looks like to have love and support poured into her was a tear jerker moment for me. I think I was especially moved because I am such a fan from her rough edge days of "227" as Brenda to the hood roles of braids and slinging back 40s to this seasoned veteran with more talent in her pinky finger. King is fire. Plus, her being able to look at her sweet little mother in the front row, who was beaming as she held back tears, to say "Thank you for teaching me that God is always leaning, always has been leaning, in my direction. God is good, all the time." Yes, that did it for me. So well deserved Ms. King!
King won her Oscar for Best Supporting Actress for her role as Sharon Rivers in Barry Jenkins' "If Beale Street Could Talk." This is King's first Oscar but, of course, not her first award. She also has three Emmys, which puts her in the club with fellow black actresses Viola Davis and Halle Berry that have an Oscar and Emmy.
Celebrating with Spike
Easily one of the most underappreciated directors, Spike Lee's reaction to hearing his name as an Oscar winner and running to the stage to jump up on Samuel L. Jackson was simply hilarious. I don't think Spike believe that the moment was actually happening and who could blame him. After being passed over for so many years, he might have thought winning an Oscar would never happen. He has been in the running several times most recently for his film "4 Little Girls." And he did receive an honorary award in 2016. But when it comes to the Academy Awards you want to win outright. Sunday night Lee finally got his opportunity when he won for Best Adapted Screenplay for "BlackKkKlansman."