Memory Loss
Texans must forget about the past to defeat the Colts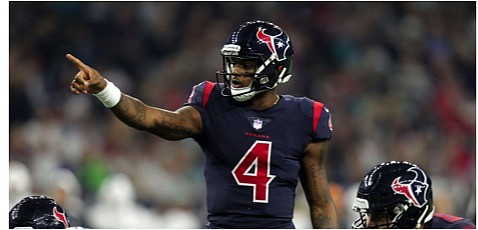 One thing the Houston Texans have been able to do this season is move on to the next game. They did it when they lost the season opener to the New Orleans Saints on a 58-yard field goal by kicker Will Lutz by defeating the Jacksonville Jaguars and San Diego Chargers the next two weeks.
After a tough 16-10 loss to the Carolina Panthers. The Texans have rattled off two-straight victories over the Atlanta Falcons (53-32) and the Kansas City Chiefs (31-24). Yet those games are a thing of the past for Houston as they have a very big matchup against the team that has been a thorn in their side, the Indianapolis Colts. Houston has lost four out of the last five to the Colts including the playoffs.
In Week 14 of the 2018 NFL season, Indianapolis defeated Houston in NRG stadium 24-21 behind a huge performance by Colts wide receiver T.Y. Hilton who finished the game with nine receptions for 199 yards. They followed that up with a 21-7 victory on NFL Wild-Card weekend which was also played at NRG. On that day it was Indianapolis running back, Marlon Mack who had a big day rushing with 148 yards on 24 carries to go along with one touchdown.
"I think everyone always has a chip on their shoulder after playing a game against them, especially a divisional opponent, somebody who you play twice a year every year," said nose tackle D.J. Reader when speaking about the emotions of playing the Colts. "Having that last taste in our mouth, we definitely want to go out there and get a win and kind of get that off of our mind."
Houston will be facing a different Colts team this year. Yes, they still have that explosive offensive line led by guard Quenton Nelson. Yes, they still have that dangerous one-two punch of Mack and Hilton. The only thing that has changed is Indianapolis is no longer led by quarterback Andrew Luck. He retired before the beginning of the 2019 NFL season due to injuries. Quarterback Jacoby Brissett has stepped in and kept the train moving for the Colts this year by throwing for 1,062 yards and leading Indianapolis to a 3-2 record.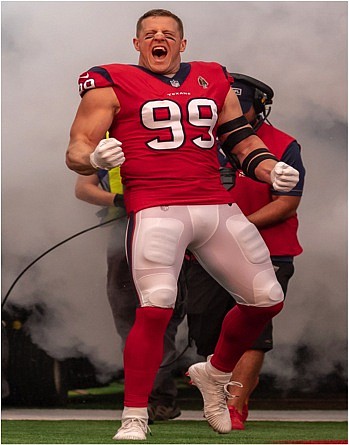 "What I love about Jacoby is he's the real deal and you can't fake the kind of leadership that he brings to the table," Colts head coach Frank Reich responded when asked about what Bissett brings to the table. "To be asked to come in and step in and fill the shoes of one of the league's elite players in Andrew Luck, not only on the field but his presence as a leader. Jacoby is one of the few guys that can do that."
In the back of their minds, the Colts have to know that they are not facing that same Texans team as well. Quarterback Deshaun Watson is a legitimate candidate for NFL MVP as the Texans are ranked sixth in the league in total offense (396.8 YPG), first in third down offense (51%) and first in red zone offense (71.4%). He has also passed for 1,644 yards with 12 touchdowns and only three interceptions.
"We've got to make sure that we're preparing each and every day to get ready for a great Colts team," said Watson. "It'll be good, and that's what it's all about. Going on the road in a divisional game against a great team and a team that's going to be ready to play. So, we've got to make sure we're ready to play and try to go up there and execute and do what we do."
Reich echoed the sentiments of Watson. He also knows that the Texans have changed and still have that bitter taste in their mouths from that playoff loss last season.
"They're the class of the division," Reich said. They are the division champs from last year, good in all three phases. This isn't a team that you say, 'Well, hey, they're strong on O.' This team in all three phases is strong. There is no weakness and they have very good personnel, good up front on both sides of the ball, good skill players, good coaches."