Houston Texans Raise Over $400 Thousand at the 20th Annual Charity Golf Tournament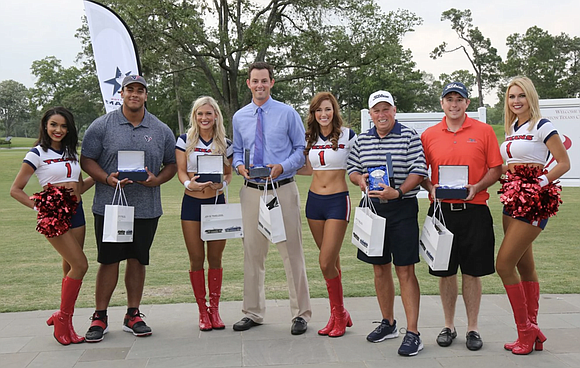 The Houston Texans held their 20th annual charity golf tournament at River Oaks Country Club on Monday to help benefit the Houston Texans Foundation, which contributes to the Boys & Girls Clubs of Greater Houston, the YMCA of Greater Houston, and the Houston Food Bank.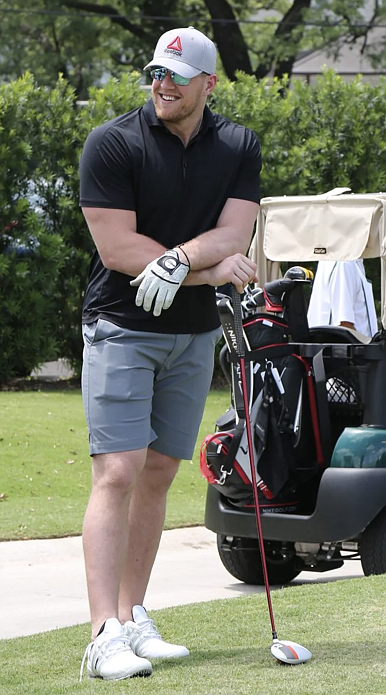 Texans' chairman and CEO Cal McNair and his wife Hannah were elated that the weather was cooperative enough for the event that raised over $400,000. The tournament has held a special place in the hearts of the McNair family ever since it was started by the late owner and founder of the Houston Texans, Bob McNair.
"It was one of his favorite events," said McNair. "It's a win-win. The folks that play in it have a lot of fun. The players that play in it have a lot of fun. And we're doing good for the community. So, it's a triple win. It's been a real honor to keep it going."
Texans players, coaches, executives, and legends will join scores of charitable golfers for a day on the links. Each foursome will be paired with a Texans celebrity, as 30 groups will participate in the event that has raised more than $45.3 million for the Houston Texans Foundation since 2002.
"I think it is a great event," said Texans linebacker Christian Kirksey. "Anytime you can come together and raise money for such a worthy cause, it is a good thing. I am not a golfer, though, I am just out here for the fellowship."
Besides Texans Chair and CEO Cal McNair, others participating in the charity event were General Manager Nick Caserio, Head Coach Demeco Ryans, Texans President Greg Grissom, Offensive Coordinator Bobby Slowik, Defensive Coordinator Matt Burke, and Special Teams Coordinator Frank Ross.
"This is an outstanding event," Ryans told the media before his tee time. "It's fun to be here and support the youth here in Houston. Our Houston Texans Foundation has done an outstanding job for the past 20 years of being supportive of the kids in our community. We're all blessed to be in a position where we can reach back out and help others."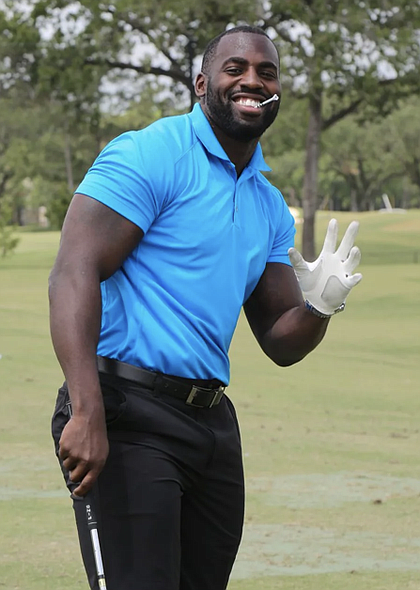 "That's what it's all about—reaching out, pulling others up, and being good people in the community—that is what it is all about. We want good people on our team, good guys on our team, and we want to make sure that these guys understand the importance of being outstanding young men in the community. So, it's not football all the time. It's about being good human beings and reaching out and helping others."