Breathtaking And Empowering, Local Photographer Releases Skin Deep: The Skin I'm In, Beyond The Mask Vol. 2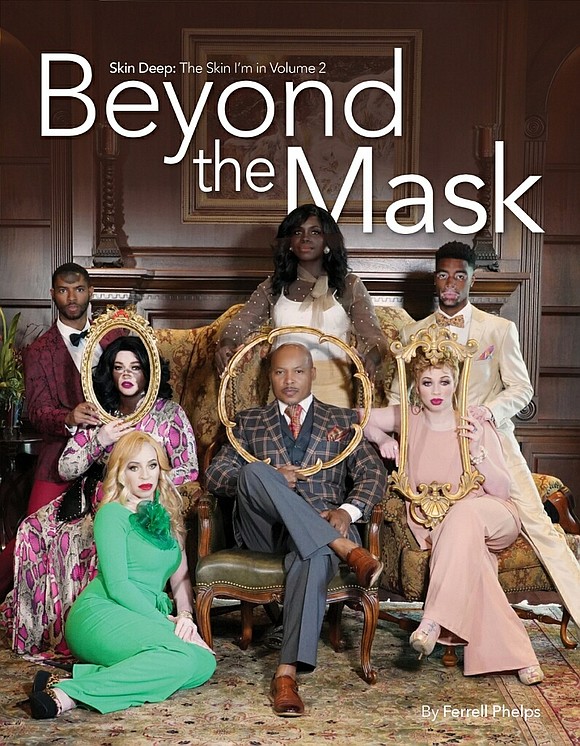 Celebrity photographer and talk show host Ferrell Phelps is not a stranger to Houston Style when it comes to his continuous creative efforts keeping the scope of humanity in mind behind the lens. The socially-conscious photo capturer who has worked with icons like Dionne Warwick, Shaquille O'Neal, Destiny's Child, community leaders and other influencers is gearing up to release Skin Deep: The Skin I'm In, Beyond The Mask Vol. 2 this weekend! The Skin I'm In photographer uses his talents to portray the natural beauty of various skin types, skin conditions and diseases; it's healing through a visual presentation. The canvas Phelps uses is a book, it's a movement of appreciation and a celebration for humanity. As emotional creatures by nature and human beings, you never know what people are going through internally. It's cruel to bully someone because of their appearance and attributes, in some cases medically, can not control.
Model Andrea Harris expressed to Style Magazine how elated she was to be apart of The Skin I'm In project. With a past of being bullied behind her skin tone, Andrea was able to conqueror her self-esteem over the years; becoming black girl magic personified. The new bride felt Beyond The Mask came along at a great time in her life and that it's a great platform to stand against prejudices and exemplifies the awesome beauty of God.
Phelps will be unveiling Volume 2 of Skin Deep: The Skin I'm in, Beyond The Mask this weekend at his sold out 2019 exhibition, gala and book release. We have a few exclusives! We salute you Ferrell! Take a glance below.
Follow popular Houston Photographer Ferrell Phelps on social media: