Trump and Republican Senators Are the 53 Angriest People in Washington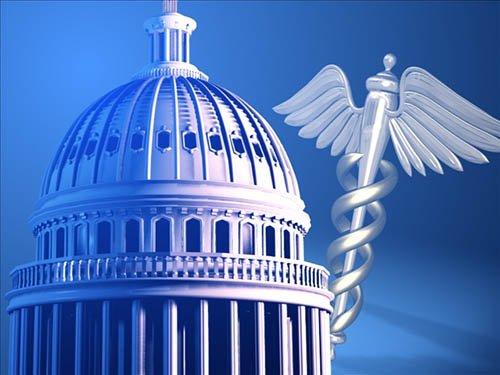 But Trump also said his party won't own the result.
"I think we're probably in that position where we'll just let Obamacare fail. We're not going to own it. I'm not going to own it, I can tell you. The Republicans are not going to own it. We'll let Obamacare fail and then the Democrats are going to come to us and they're going to say "how do we fix it, how do we fix it," or "how do we come up with a new plan."
While the White House made an attempt to hammer Democrats for refusing to help in repealing the centerpiece of their last President's legacy, other White House officials also turned their fire on GOP lawmakers.
"Congress needs to do their job, and they need to do it as quickly as they can," White House deputy spokeswoman Sarah Huckabee Sanders said Tuesday.
McConnell is now digesting the damage to his reputation as a master Senate strategist, and appeared keen make members of his own caucus pay a price for their defiance. The majority leader said he will set procedural vote on a full repeal of Obamacare -- with a replacement to be organized some way down the road -- for next week.
It's a vote many Republican senators already made in 2015 -- but with the safety net of a certain Obama veto. Messaging bills, Republicans have learned, are much easier to pass.
The measure has the potential to put lawmakers in a tough political spot if they go against the wishes of the wider GOP base. But it does have the virtue of allowing others to say they did actually vote to repeal Obamcare.
Even so, at least four senators have already said they will vote against the motion, more than the number of GOP dissidents needed to stop it passing.
Frustration about their political plight bubbled to the surface of the weekly GOP lawmakers policy lunch. One Republican source briefed on the events inside said that "senators are upset" and that was clear in the meeting.
But the source said there were so many different GOP factions that not all of the ire was directed at McConnell over his handling of the bill.
The source also said that there were no signs in the room that McConnell could face a challenge to his leadership post over the episode.
Backlash?
Outside Washington, the great unknown is how much backlash senators will face for their failure to live up to a long-held Republican promise.
CNN's Eric Bradner reported Monday that Trump and other White House officials have had conversations with prospective GOP candidates about challenging Arizona Sen. Jeff Flake, who is up for re-election next year, and has long feuded with the President.
One candidate who is already running a primary campaign against Flake used the Obamacare repeal collapse to take a shot at the Arizona senator.
"Jeff Flake needs to start doing his job and stop lying to the Arizona voters about his position on #Obamacare. He voted for full repeal in 2015 as a show vote, a ruse, a lie," Kelli Ward wrote on her Facebook page.
Flake may not be the only person feeling the heat.
Ken Cuccinelli, head of the Senate Conservatives Fund vowed to target Republican Senators who he said had no excuse not to repeal Obamacare with a GOP President in the White House.
"Working with the grassroots across the country, we will seek to identify, recruit, and fund conservative challengers against Republican senators who vote against repeal," Cuccinelli said.
"If they won't keep their word and if they can't find the courage to repeal a liberal takeover of our health care system that has hurt so many American families, they should be replaced by someone who will."
CNN's Dan Merica, Eric Bradner and Ted Barrett contributed to this story.