Music Artist Spotlight: R&B Songstress Chantaul Williams Releases Hit Single "Fallen"
BET's Music Matters Artist and beauty guru Chantaul Williams drops her new hit single, "Fallen" produced by Jay Uncut and it is a whirlwind of emotions. This single comes right on time in the midst of a season where people are truly reflecting and 'letting the chips fall where they may'.
Have you ever been in a relationship you just really wanted to see work and maybe it didn't, but you loved harder? The feeling of resentment can be painful and regrets could play a factor as one feels like they are 'Fallen'. This has been a crazy year for relationships but don't give up on love. Remember to take a step back and refresh; love on yourself. Give yourself grace.
Chantaul is being featured in Houston Style Magazine for the first time but she may not be new to our wonderful readers. Originally from Augsburg, Germany, Chantaul's life and talents has placed her on many stages across the nation. You might've seen her on BET's hit show 106th & Park's Wild-Out Wednesdays, she secured her spot on the show after beating out over 70 contestants in the 'Blaze the Stage' showcase when it landed in Charlotte, NC. The Indie star has opened up stages for R. Kelly, Monica, Melanie Fiona, Luke James, and many other R&B cultivators. Recently, Chantaul's virual single "Dreaming" (written by: Charnel Allen) made it to ESPN's Music of the Month and was played during game re-caps on the popular sports channel.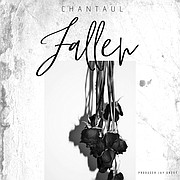 The mompreneur recently made an announcement on Instagram:
As a new business owner and CEO of Chantaul Beauty, LLC., my story is a little different. I decided to open up my own beauty supply store during COVID-19, which has been one of the biggest challenges I've probably face in life. I mean, how do you open up a business when the economy is shut down? Not to mention, how down I've been because of the color of my skin with current events taking place. I've probably gotten more no's than yes. When people ask me, How do you walk around like everything is ok? I tell them faith, prayer and manifestation. You really have to pray. Have faith and manifest exactly what you want out of life. Will it be easy? No! A lot of stones will be thrown at you. Make sure you never quit on yourself. One of my many missions in life is to show young girls no matter the race, shape, or neighborhood you live in, you can be whatever you want to be in life. Unleash the magic within.
Chantaul Beauty, LLC. Launching Soon!
Stay tuned to all things
@chantaulbeautyllc on Instagram
@chantaulmusic on Instagram Twitter
@chantaulwilliams on Facebook
Be sure to grab "Fallen"- on Apple Music (available across all major platforms).